New and Used Steel Pipe and Tubing Products, including Carbon Steel, Stainless Steel, and Specialty Alloy Steel from
P.O. Box 6950
St. Louis, MO 63123
Crestwood Tubulars, Inc
P.O. Box 6950
St. Louis, MO 63123
Toll-Free: 800-238-7473
Fax: 314-842-9064
E-mail: info@crestwoodtubulars.com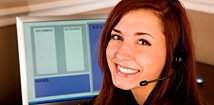 You can call, fax, or e-mail us with any inquiries and offerings, or fill out our online form.
Caissons:
Steel Pipe for Caisson Use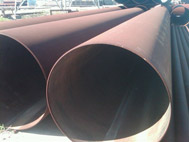 Caissons are large diameter pipes that are most commonly used for bridge applications or other construction projects where it is necessary to drill into riverbed material or other material that is below water in order to create a pier foundation or to found pilings. Caissons can be made from rolled or welded pipe, spiral weld steel pipe and ERW/DSAW pipe and are typically around 3 feet or more in diameter.
At Crestwood Tubulars, we supply a variety of types and sizes of caissons including rolled and welded caisson pipe. In addition to supplying caissons for construction projects, we can also modify and fabricate caissons to meet our customers' unique orders by adding features such as cutting teeth, slots, and picking eyes as necessary to suit each customers' needs.
Applications and Uses for Caissons
Caissons are commonly used during a variety of construction projects including for building and bridge construction. They can be used to hold back water and other moisture when founding pilings or piering a foundation especially when a construction project makes it necessary to drill into river bed material or below the water line during construction. Steel caisson pipe provides a durable and reliable solution for permanent and temporary foundation construction. The three most popular styles of steel caissons include rolled and welded steel pipe, spiral weld steel pipe and DSAW type manufacture.
Our Caisson Pipe Sales and Distribution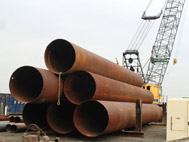 At Crestwood Tubulars, we can supply a complete variety of caissons for nearly any construction or building project. We can supply rolled and welded caissons, spiral weld caissons and welded pipe caissons that can be up to 120 inches in diameter. This general and high strength pipe can be cut and spliced to meet each of our customer's requirements for their specific project. For customers that are located throughout the United States, we can deliver our new and used caisson pipe directly to a customer's jobsite.
Our caisson pipe is an ideal choice for many construction projects because:
We can provide caissons that are rolled from structural grade plate complete with a company Letter of Certification as well as caissons that are rolled from prime plate with mill test reports in order to ensure durability and quality.
We can supply caissons to meet the requirements of ASTM A252 – Grades 2 and 3 and ASTM A139 – Grade B.
We provide steel caisson pipe made from either imported or domestic material.
We can fabricate steel caissons specific to your projects needs by adding cutting teeth, slots, picking eyes, fittings, splicers, or conical points.
We can help you to coordinate the delivery of your caissons in order to ensure that you have the necessary crew and proper equipment needed to unload your pipe upon delivery.
We can add a variety of coatings to our caisson pipe, inside and out.
We can cut and deliver caissons in a variety of lengths to meet your needs for any project.
If you are interested in buying caissons from our steel pipe distribution company, please contact us at Crestwood Tubulars to find out about our current selection of pipe for sale. You can also contact our pipe distributors to find out pricing information for any of our new or used steel pipe or to receive a customize quote for the delivery of caissons and pipe to your worksite.