New and Used Steel Pipe and Tubing Products, including Carbon Steel, Stainless Steel, and Specialty Alloy Steel from
P.O. Box 6950
St. Louis, MO 63123
Crestwood Tubulars, Inc
P.O. Box 6950
St. Louis, MO 63123
Toll-Free: 800-238-7473
Fax: 314-842-9064
E-mail: info@crestwoodtubulars.com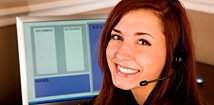 You can call, fax, or e-mail us with any inquiries and offerings, or fill out our online form.
Buying and Selling Secondary or Surplus Pipe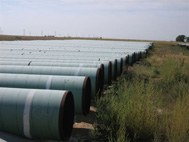 Crestwood Tubulars buys and sells secondary and surplus pipe in a variety of styles, lengths, and dimensions. This pipe is ideal for use in a number of structural uses including for pipe piling, dock piles, bollards, fencing, sign poles, road bore casings, and a variety of other construction applications. Our secondary and used pipe can be cleaned, painted, welded, and cut to your specifications for simple and easy installation.
To learn more about our current offerings of secondary and surplus pipe or if you are interested in selling surplus pipe, please contact us today.
Secondary Pipe and Surplus Pipe
Secondary and surplus pipe is pipe that is for sale on the secondary market rather than as prime material and can be used for a variety of applications. It can be new or unused pipe, which for one reason or another, cannot be sold as prime pipe. It can also be excess pipe that is left over after using prime pipe on a particular project.
Secondary and surplus pipe can be used for a variety of structural pipe applications. For example, secondary and surplus pipe can be used in the construction industry for foundations, bulkheads, or anything that may need to be shored up or have a dense under girding to add additional strength. Additional uses for surplus pipe include building structural objects such as sign poles, fence posts and railings, bridge railings, and culverts.
Learn more about the common uses for surplus and used steel pipe.
Sources for Secondary and Surplus Pipe
Secondary and surplus pipe can come from a variety of sources including:
Leftovers and rejects from mill runs: After a mill rolling, there may be some material that is unable to be sold as prime pipe due to chemistries or yields and tensiles being slightly out of tolerance, repaired weld seams or some other minor defect. This type of pipe is sold as reject or secondary and can be used for a variety of structural uses.
Excess replacement pipe from pipeline jobs: When new pipe is used by utility or energy companies to replace existing pipelines or repair worn sections there can be extra unused lengths or ends of surplus pipe if the pipe was not cut prior to delivery. Additionally, some used and secondary pipe comes from situations where utility or energy companies replace existing pipe with larger capacity pipe in an effort to update a system.
Recovery from depleted oil and gas wells: As oil and gas wells become non-commercial and reach depletion, they are typically plugged and abandoned. The pipe that had been used to pump oil and gas can then be extracted and reused in the structural market.
Buy or Sell Secondary and Surplus Pipe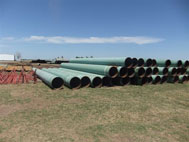 At Crestwood Tubulars, we obtain secondary and surplus pipe from energy and utility companies throughout the country. We also buy obsolete and surplus pipe inventories from contractors and manufacturers. Finally, we purchase prime and secondary pipe direct from mill sources. If you are interested in buying secondary or surplus pipe, Crestwood Tubulars has the pipe for your needs. Our secondary and used pipe can be cleaned and reconditioned before sale as well as cut to your required length.
Please contact our knowledgeable sales staff to learn about our current selection of pipe for sale and to receive a quote for your secondary, surplus, or used pipe requirement. We also buy secondary, surplus, and used pipe, so feel free to contact us with your pipe offerings.