New and Used Steel Pipe and Tubing Products, including Carbon Steel, Stainless Steel, and Specialty Alloy Steel from
P.O. Box 6950
St. Louis, MO 63123
Crestwood Tubulars, Inc
P.O. Box 6950
St. Louis, MO 63123
Toll-Free: 800-238-7473
Fax: 314-842-9064
E-mail: info@crestwoodtubulars.com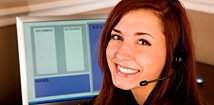 You can call, fax, or e-mail us with any inquiries and offerings, or fill out our online form.
Used Steel Pipe:
Uses and Applications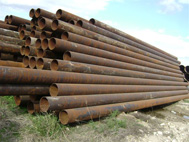 When many people initially think of used steel pipe, they think of old corroded and rusted pipe. While this may be true in some circumstances, it is not always the case for secondary, surplus, and used steel pipe. If a pipeline has been buried and maintained properly, it can be recovered, reconditioned and used for a variety of applications especially for structural uses in the construction industry.
At Crestwood Tubulars, we sell a complete selection of surplus and used pipe. This pipe is available in a large range of diameters and thicknesses. We can cut or splice our used steel pipe to any required length. We can also customize this used pipe by adding coatings, endplates, conical points, and more. Our reconditioned used steel pipe is the perfect choice for a variety of structural applications. Contact our steel pipe distribution company to learn more about our used steel pipe that is available for sale.
We also buy surplus pipe and used steel pipe from utility and electric companies, contractors and manufacturers, and direct from pipe mills. So if you are interested in selling pipe, please contact us with your current used steel pipe offerings.
Uses for Used Steel Pipe
The most common use for secondary or used steel pipe is use in the construction industry for building, dock, road, and bridge construction as well as for smaller projects including sign pole, fence post, and bollard construction. Used steel pipe is an ideal material for structural support as it is simply steel in a tubular form. Used steel pipe can be used as structural pipe for nearly any situation where you would typically use circular steel or steel in a tubular shape.
Some of the popular structural uses for used steel pipe include:
Piling: One of the primary uses for used steel pipe is as steel pipe piling. Piling is the foundation on which structures lay and it is piled into the ground, river bed, ocean, bay, or canal floor to provide a stable foundation, give strength, and prevent erosion.
Surface Casing: Surface casing is when pipe is set at shallow depths near the surface at oil fields to protect water sands from contamination or leakage of drilling fluids during a drilling project.
Road Bore Casing: Used steel pipe can be used under roadways to form a casing that will hold a smaller piece or pieces of pipe, which are part of a larger pipeline.
In some cases, used steel pipe can also be reused for oil, gas, or water pipelines. Used steel pipe that has outlived its usefulness in the present location can often be reconditioned and reused in a new location. Used steel pipe should be tested for durability and pressure resistance before being reused in a pressure application. In some cases, used steel pipe can be used in lesser applications such as lower pressured transportation for gas, oil, or water.