New and Used Steel Pipe and Tubing Products, including Carbon Steel, Stainless Steel, and Specialty Alloy Steel from
P.O. Box 6950
St. Louis, MO 63123
Crestwood Tubulars, Inc
P.O. Box 6950
St. Louis, MO 63123
Toll-Free: 800-238-7473
Fax: 314-842-9064
E-mail: info@crestwoodtubulars.com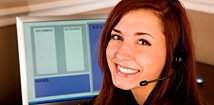 You can call, fax, or e-mail us with any inquiries and offerings, or fill out our online form.
Buy Steel Pipe Piling:
New and Used Steel Pilings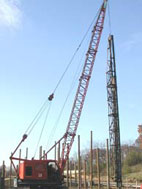 Steel pipe piling is used during a number of construction projects to transfer the load of a building to the stronger soil or rock that lies deep below the surface. This is often used during the construction of large buildings. Steel piling can also be used to create a deep foundation and prevent erosion for bridges, docks, and buildings that are built near the coastline. There a variety of different types and styles of pipe pilings.

These steel pipe piles can be applied using a number different methods and can be used for a variety of applications as well.
At Crestwood Tubulars, we supply and distribute a complete variety of types of steel pipe pilings for a number of different types of applications. This new and used steel pipe piling can be cut or spliced to any length and delivered directly to any jobsite. Contact our experienced sales department to learn about our current types of pipe for sale or to place an order for your steel pipe piling delivery.
Why Buy Steel Pipe Piling From Crestwood Tubulars
As a leading steel pipe distribution company, Crestwood Tubulars supplies both new and used steel pipe pilings. Our steel pipe pilings are available in a variety of grades and diameters. We can cut and splice steel pipe pilings to any length. Whether you have a small project or a large requirement for steel pipe piling for an upcoming bridge, road, or building construction project, Crestwood Tubulars has the pipe and services to meet your needs.
Our clients choose Crestwood Tubulars as their trusted pipe supplier for primary and structural, used pipe for a number of reasons. To learn more about why you should choose Crestwood Tubulars for your steel pipe pilings and your other pipe distribution needs, please contact our experienced sales professionals.
Some of the main advantages to buying steel pipe piling and other new and used piping products from Crestwood Tubulars include:
We supply both imported and domestic materials as well as straight seam and spiral weld steel pipe pilings along with used pipe and surplus pipe.
Our new steel pipe piling is available with mill test reports included in order to ensure the pipe meets your building specifications and requirements.
Our used steel pipe piling comes from various previous uses including in utility and oil or gas pipelines. We clean and recondition steel pipe for secondary uses, and this steel offers reliable performance and durability. Like most of our structural and used pipe, our used steel pipe pilings are available with a company Letter of Certification.
Our steel pipe pilings are available in a variety of grades to meet nearly any specifications or requirements. We can supply pipe to meet the requirements for ASTM A252 - Grades 2 & 3, ASTM A500 - Grades B & C, ASTM A139 - Grade B, etc.
We offer delivery for both small orders and large orders, and we can deliver steel pipe piling directly to any jobsite nationwide
We offer a number of finishing services for our steel pipe pilings including cutting and splicing steel pipe piling to required lengths as well as the application of a variety of coatings such as coal tar epoxy and fusion bond epoxy coatings. We can also provide endplates, conical points, and splicers.
Learn more about Steel Pipe Pilings
To learn more about buying steel pipe pilings, please feel free to contact our sales staff. You can also read more on the following pages.